The Top 6 Reasons to move to Evansville Indiana
Posted by Jennifer McBride on Wednesday, January 11, 2023 at 7:00:49 AM
By Jennifer McBride / January 11, 2023
Comment
The best things about Evansville Indiana
Location: Evansville is situated on the banks of the Ohio River and is close to several other major cities, including Louisville, Kentucky, Sait Louis, Missouri, Indianapolis, Indiana, and Nashville, Tennessee.

Cost of living: The cost of living in Evansville is generally lower than in many other parts of the country, which can make it a more affordable place to live.

Community: Evansville has a strong sense of community, with many organizations and events that bring people together.

Economy: The city has a diverse economy and low unemployment rate, with major employers include the healthcare, and the manufacturing industry.

Parks and recreation: Evansville boasts many parks and recreational areas, such as Angel Mounds State Historic Site, Wesselman Park and the Evansville State Hospital grounds.

Cultural diversity: Evansville is a diverse city, with people from different ethnic backgrounds, bringing an enriching cultural experience.
It's worth noting that what might be considered the "best" things about a place can vary greatly depending on an individual's personal preferences, but the above information should give you a general idea of some of the positive aspects of living in Evansville.
If you want to know more about the Evansville, IN area, click on our Relocation Magazine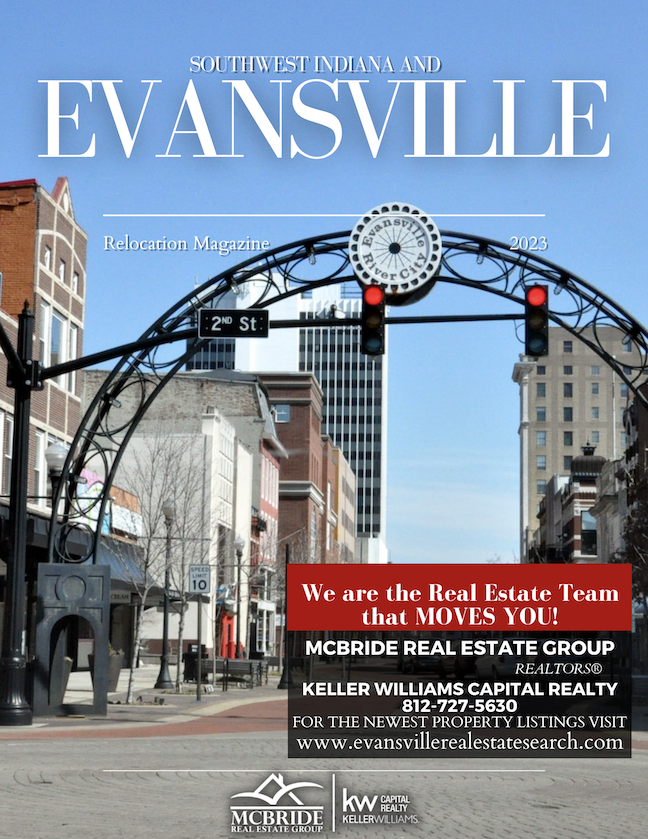 Let us know if you are interested in moving to the Evansville Area. We are the real estate team that MOVES YOU!